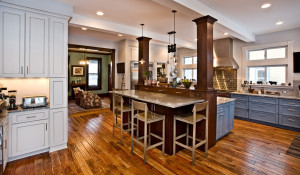 After much thought and debate, we decided to start a blog. When our neighbors decide to make an investment and think about remodeling in their homes for a kitchen, bathroom, master bedroom, or deck, it can be a very difficult decision on who to choose. There are many questions you may have as well that range from cost and design, to permits and on and on. It can be nerve racking as this is your home and your sanctuary. We appreciate and understand that this is personal for you which is why we believe the more you know about us and the process, the better you will feel.
People consider a remodel for many reasons. Whether it is to make room for a larger family, reward yourself for hard work, or maybe as investment for the future. Whether it is bathroom remodeling, kitchen remodeling or a master bedroom remodel, we will be happy to come by and discuss this as a conversation and not a sales presentation. The person meeting with you will be an owner, not a sales person. We simply answer questions and provide the information necessary to make the best decision for you.
In our next blog, we will walk you through a specific project from start to finish so you can see the planning, details, and follow up that takes place and what to expect. We will provide some examples of projects we've completed as well as a few before and after photos so you can see the transformation and maybe even get a few ideas. Feel free to take a look at some of our remodeling projects at www.houzz.com/pro/sunrisedesignconstruction/sunrise-design-and-construction-llc
Sunrise Design and Construction is a local home remodeling company in Stillwater, MN and we have been a part of this community for over 30 years. We will share some of what we have learned over that time so when you do decide to remodel your home, perhaps you may consider giving us a call.